Chris K
Site Superintendent
About Chris
Chris started his apprenticeship with Cdn. Power Pac in 2004, working his way up to becoming one of CPP's commercial Electrical Foremen. Under a previous foreman he learned and persevered what was taught to him to become where he is today.
At a very young age Chris has ran many projects, multiple at times from small restaurants to full office renovations. Projects of accomplishments include; Derrick Dodge Renovations, U of A IMRI Surgical Room, MAHI IMRI, ATB, Misericordia Flood Restoration, U of A Hospital Renovation, Wolfe Cadillac and Dentons Canada LLP at Stantec Tower. Chris is currently engaged in our largest project to date on the TransEd LRT Valley Line Design Build project.
Chris is a devoted employee who gives whatever it takes to complete a project on schedule and under budget. Cdn. Power Pac's clients have nothing but respect and good words for the professionalism and knowledge that he offers on a project.
Continue learning about CDN. POWER PAC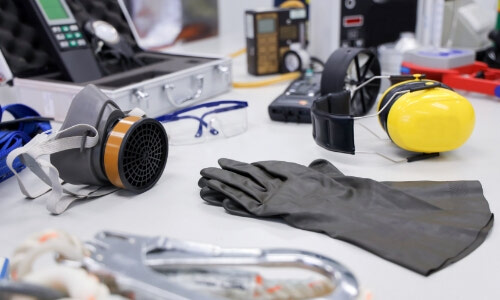 Read through and learn more about our extensive safety documentation our entire team adheres to. We put safety first.